Downtown Apartments in Wichita, KS!
ReNew Wichita delivers an unsurpassed living experience in one of the nations most charming cities. With studio, one-, two-. and three-bedroom floor plans we have space for anyone to enjoy. Find our high-end amenities and more while living within walking distance of downtown. Ready to take a tour?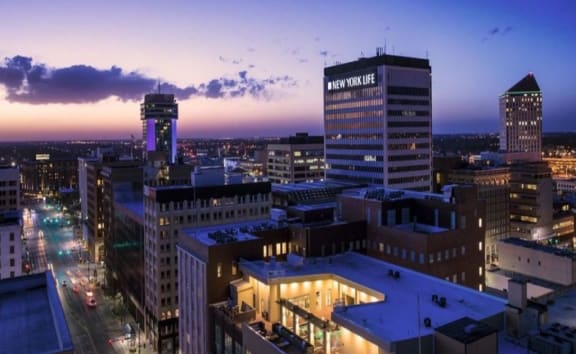 Wichita Apartment Living
Done Right!
In addition to our personalized service, we offer a leading amenities package that focuses on classic comforts and the latest features and services that are revolutionizing apartment living.
Parking
With great on-site parking, you'll never have to worry about finding your spot.
Fitness Center
Save on gym subscriptions with our state-of-the-art fitness center.
Luxury Pool
Enjoy summer while staying cool at our luxurious pool.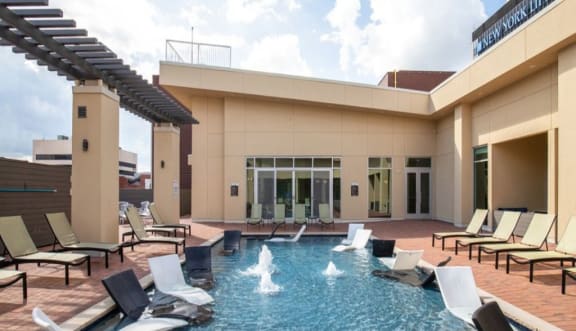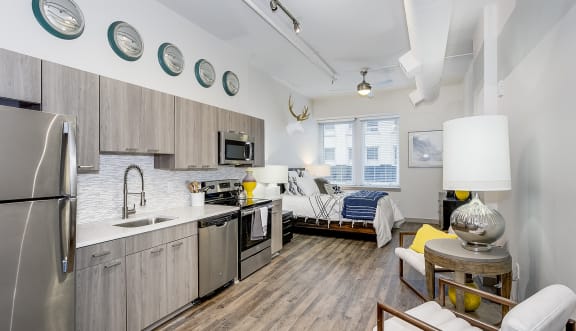 Deciding where to live is a very personal choice. Which is why we offer a variety of floorplans that will suit your lifestyle.
No one knows how much closet space you're after or how much a kitchen layout matters to you quite like you do. Schedule a tour and focus on the features that are important to you.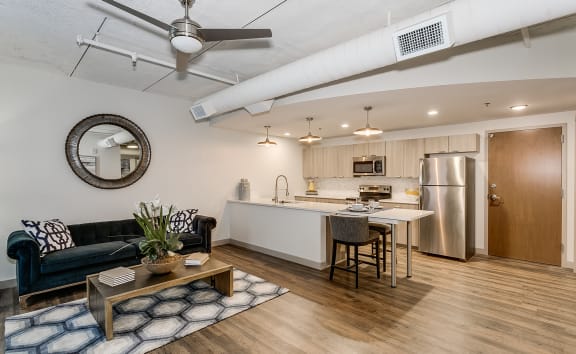 Get A Feel For
Home
Ready to see more? Browse our photo gallery for detailed pictures of apartment interiors and community features. Then be sure to check out our apartment layouts and top amenities!
Top-Notch & Tight-Knit
We do more than create cool communal spaces and hope that people will meet one another there. We know that it takes a lot more than a set of furniture to make a place feel like home. Which is why we go to great lengths to foster some pretty great communities.